1999 Trek Y3 Mountain Bike.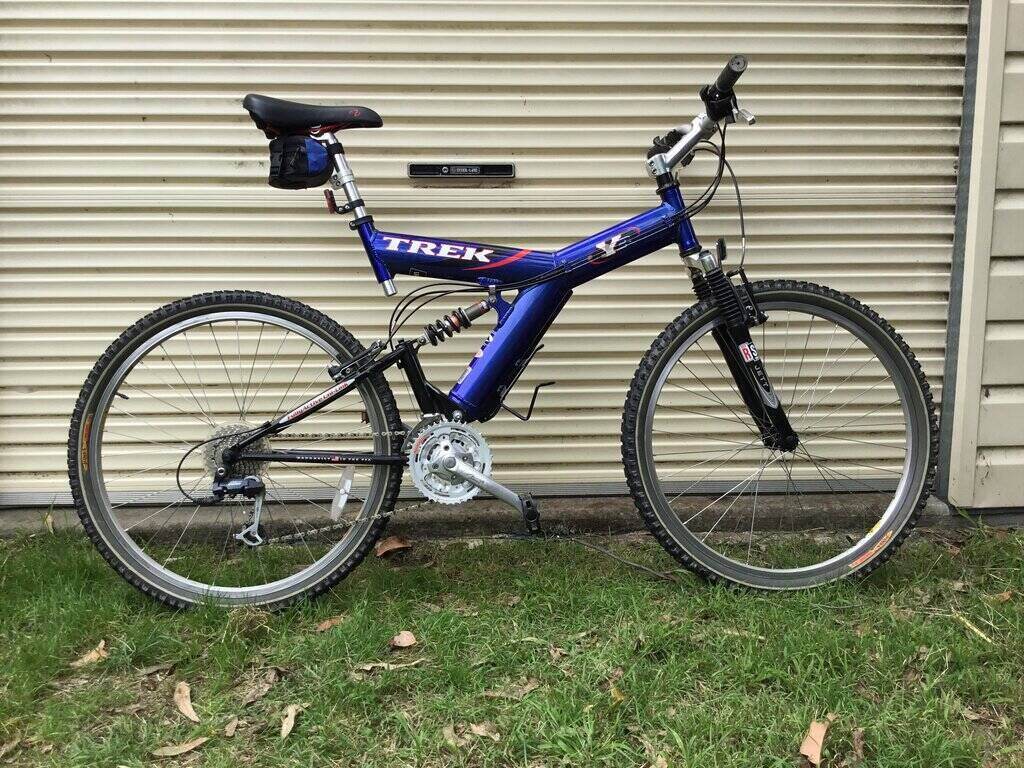 The Y3 was the base model of alloy Y bike from 1997 to 2000, when the short lived Y1 took its place. The Y3 in this article came to me from a request I had put on my website home page. I was looking for a large size Y3 and there hadn't been any on ebay for a while.
In July 2009, a reader from San Diego contacted me to say he had a pristine condition large 1999 Y3 that had only been ridden twice for only eight miles. He wanted $300 for it, which I thought was a good price after seeing the photos. And so, after some correspondence, the bike came to me via my acquaintance, who ran a container from Long Beach to Sydney, and who I'd used for all my previous Y bike imports.
The owner was extremely helpful in getting the bike to Long Beach, and dealing with the payment, etc., since this was a private sale and not going through eBay.
Once the bike arrived, I was astonished at the condition. It was a new bike. So good that I only rode it a short distance once in the next 10 years! It's now 2021 and I've finally got around to compiling the website article!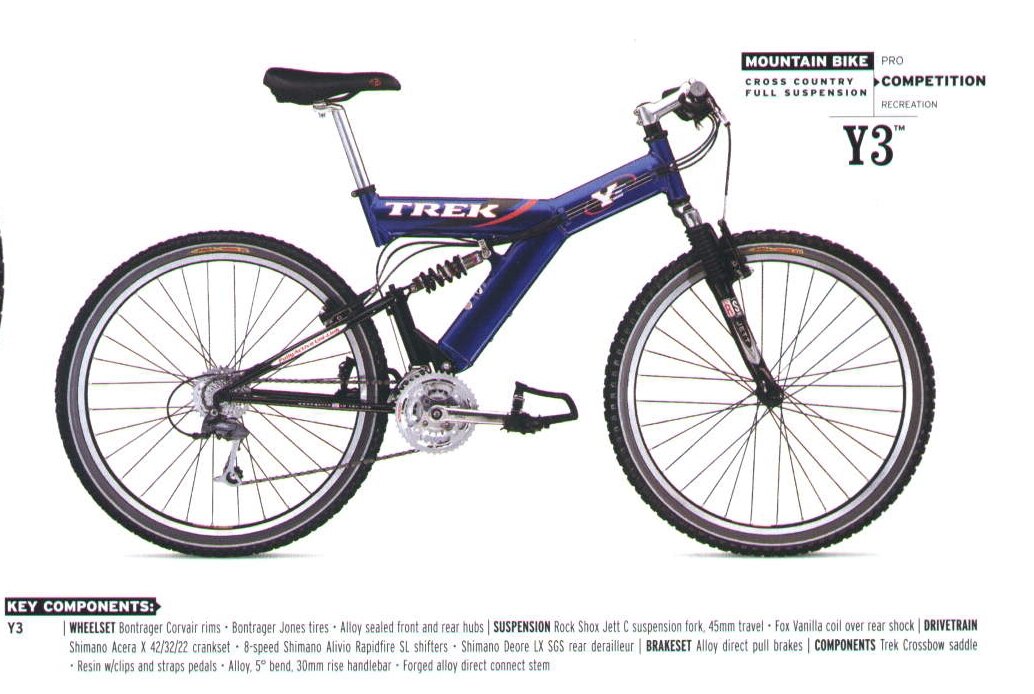 From the 1999 catalog.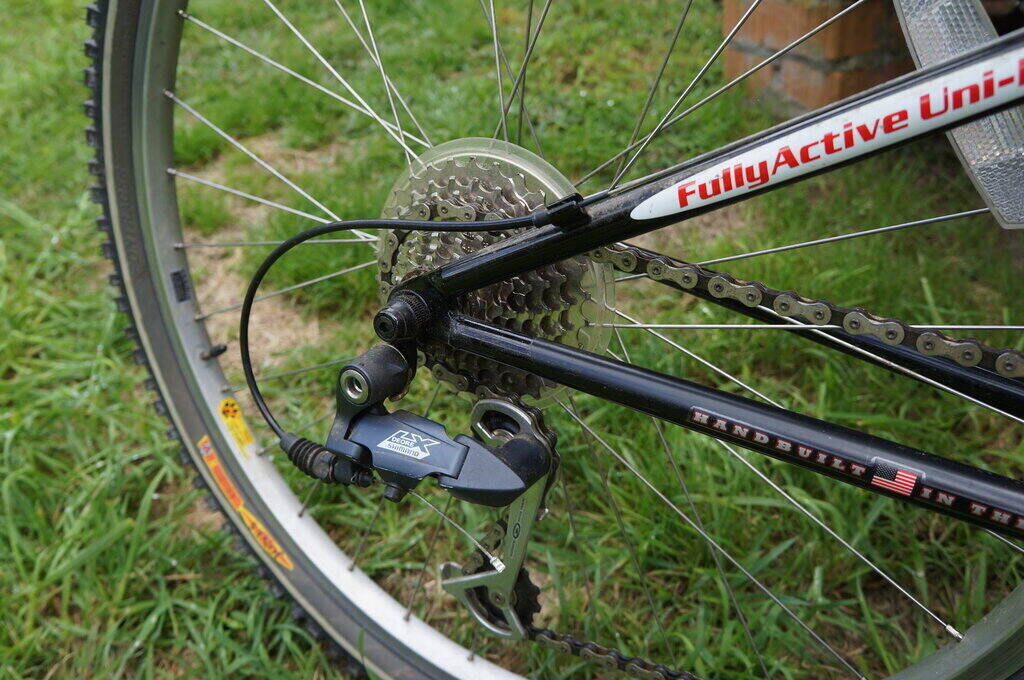 Deore LX rear derailleur.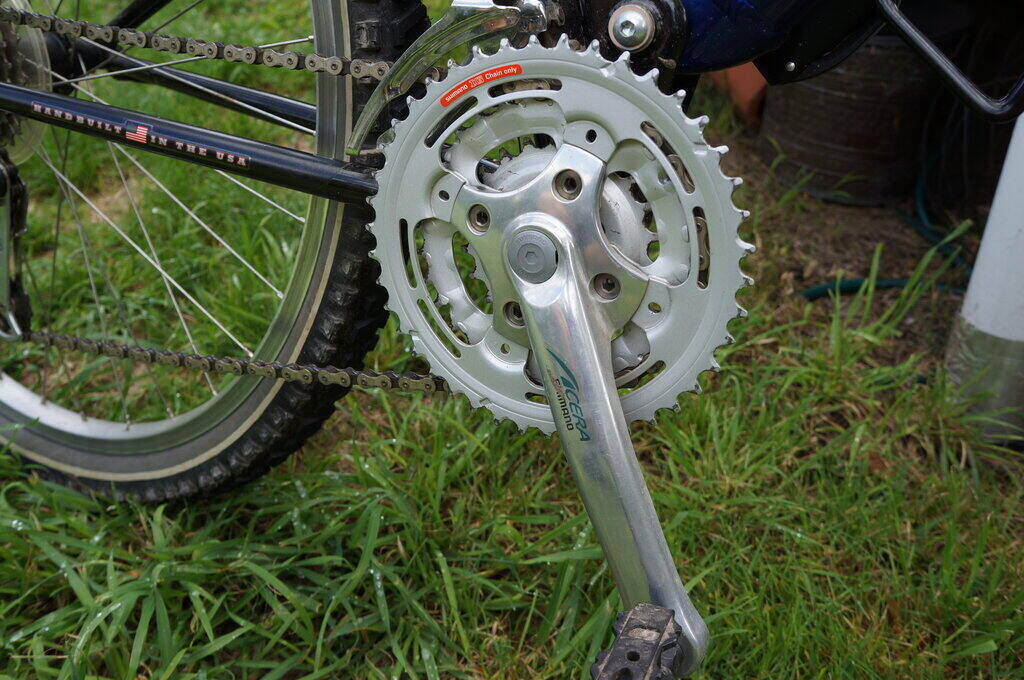 Acera cranks.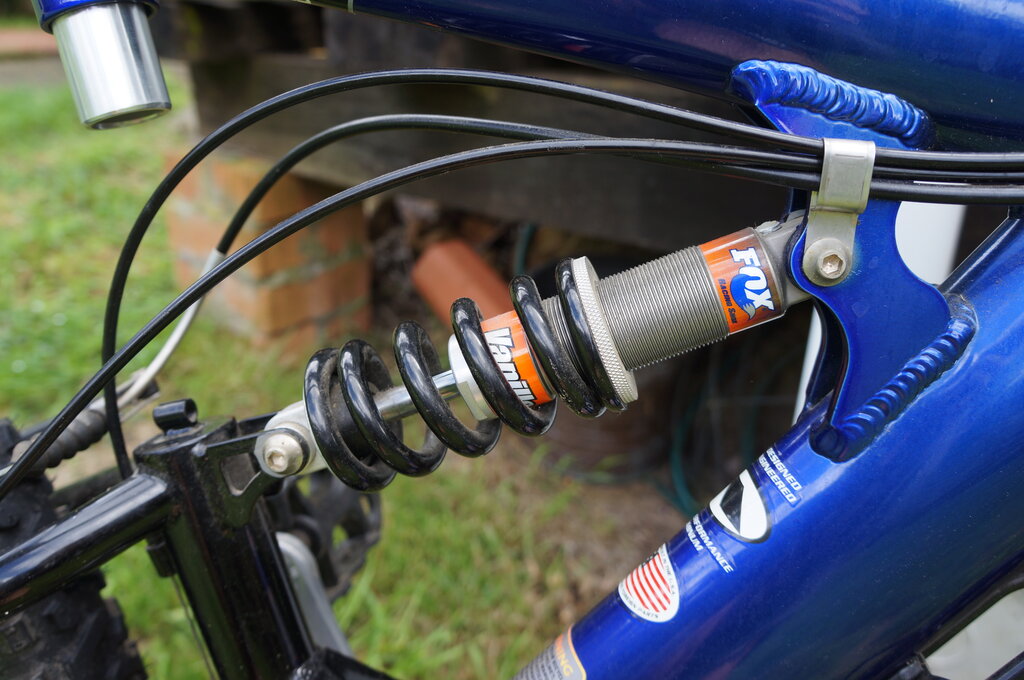 Fox Vanilla coil shock.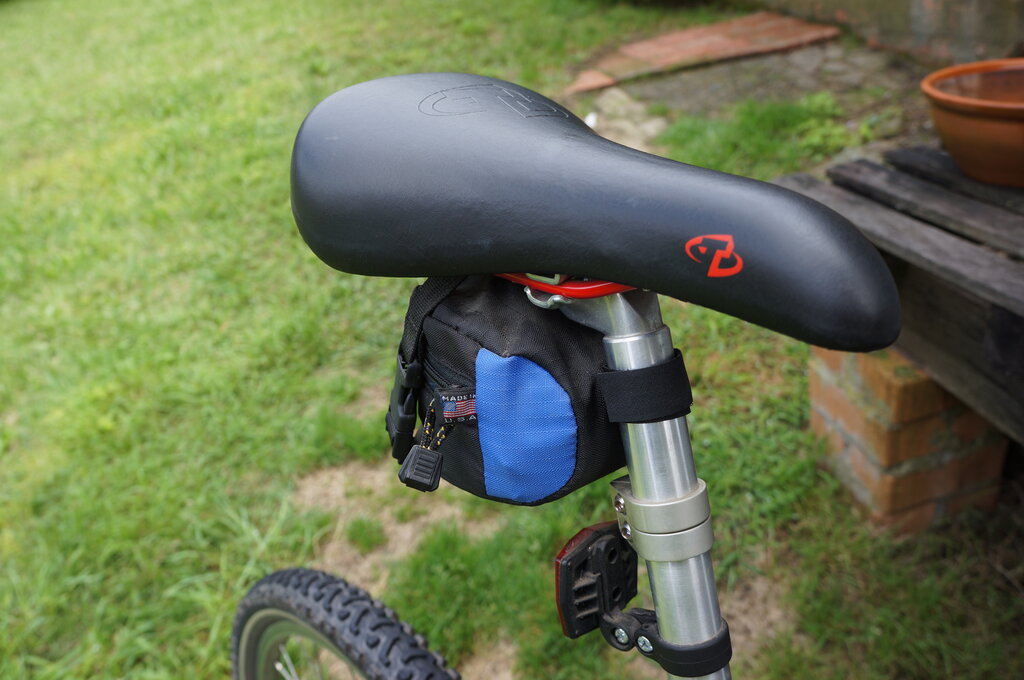 Saddle and seat post. The saddle bag is actually a Cannondale.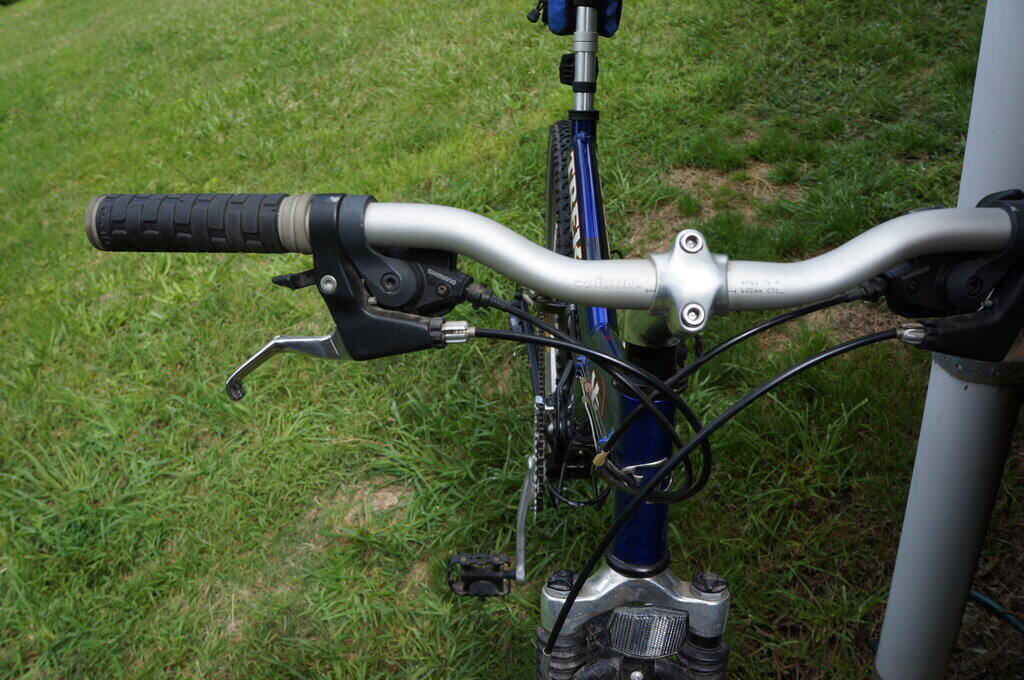 Icon riser bars.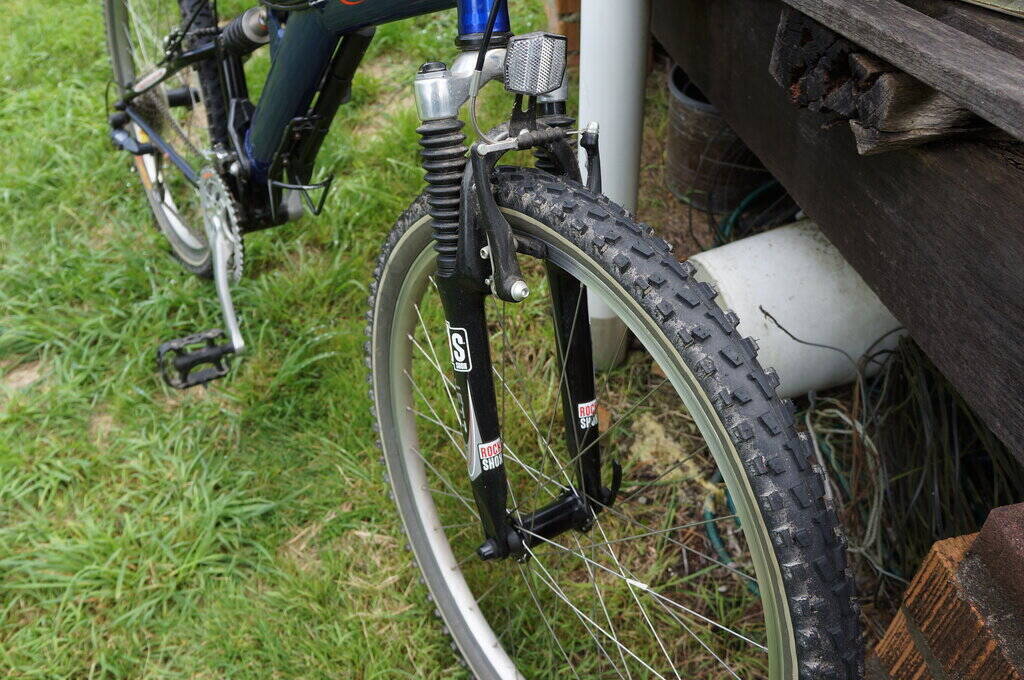 Rock Shox Jett forks.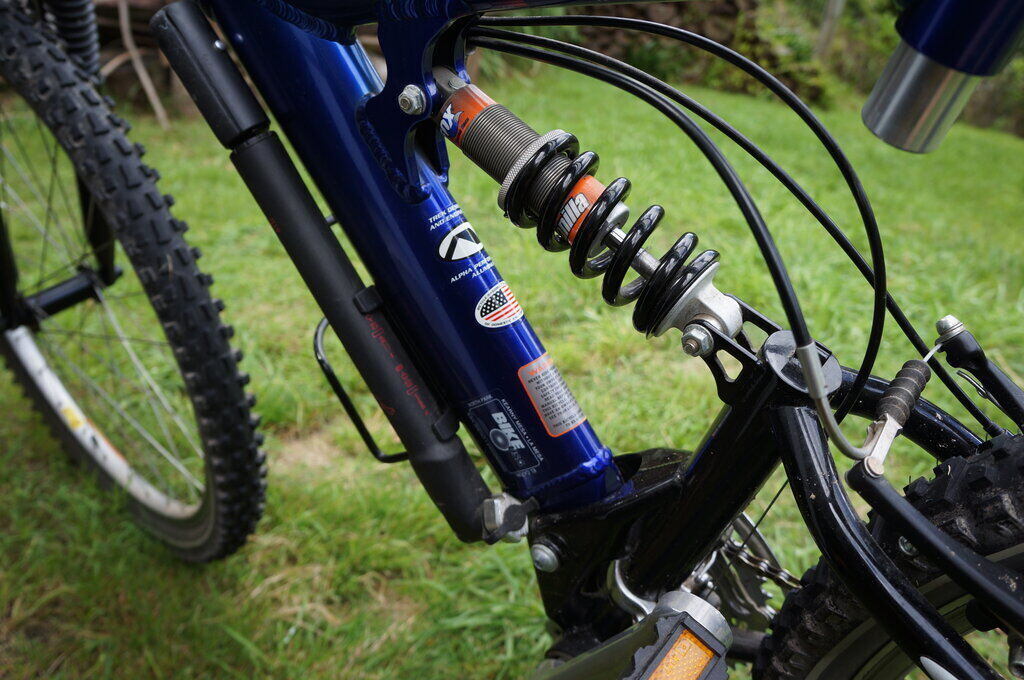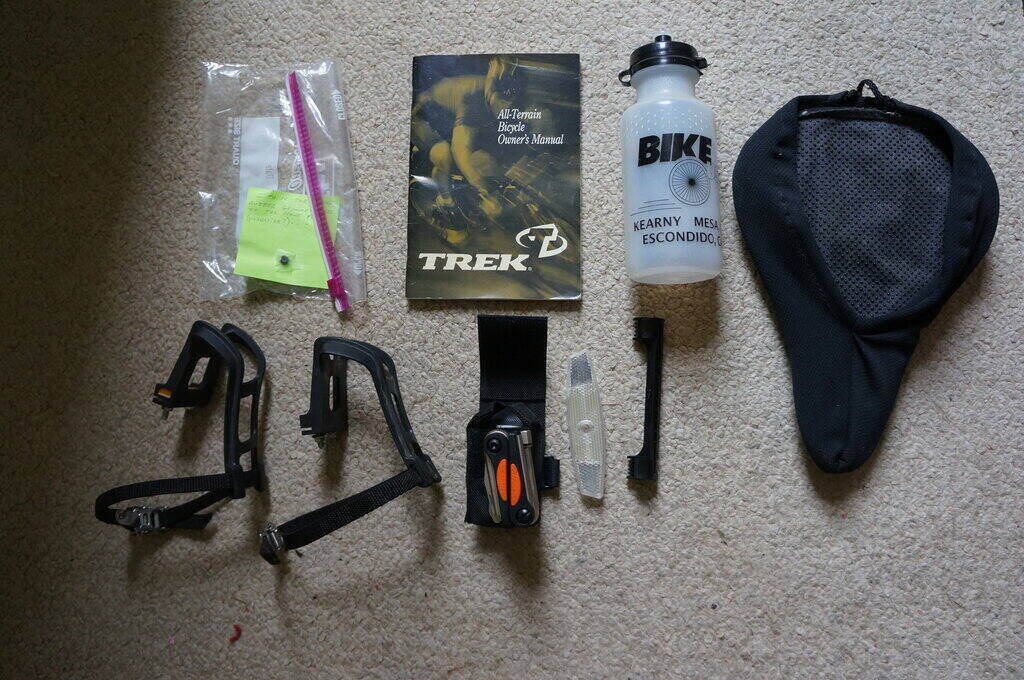 Things that came with the bike. Nice Topeak multi-tool included.
With the bike came the toe clips - something which I dislike, and it seems the previous owner did too, since they had been removed from the pedals. A gel seat cover also came with it - surprisingly heavy. A Topeak multi-tool was a nice touch, and very useful. One foreign accessory was the Cannondale saddle bag. Inside was a spare tube and repair kit.
As to how it rides, I haven't done extensive riding with it due to the pristine condition, but at a guess I've ridden it about 12km. The geometry with the riser bars and high angle stem suits me very well, and results in a comfortable riding position. Despite being the heaviest of my Y bikes, and with the lower grade components, it actually seems to ride very well. It must be remembered that in comparison with other bikes of the era, the Y3 would have still been relatively high grade.
---
The Second Y3.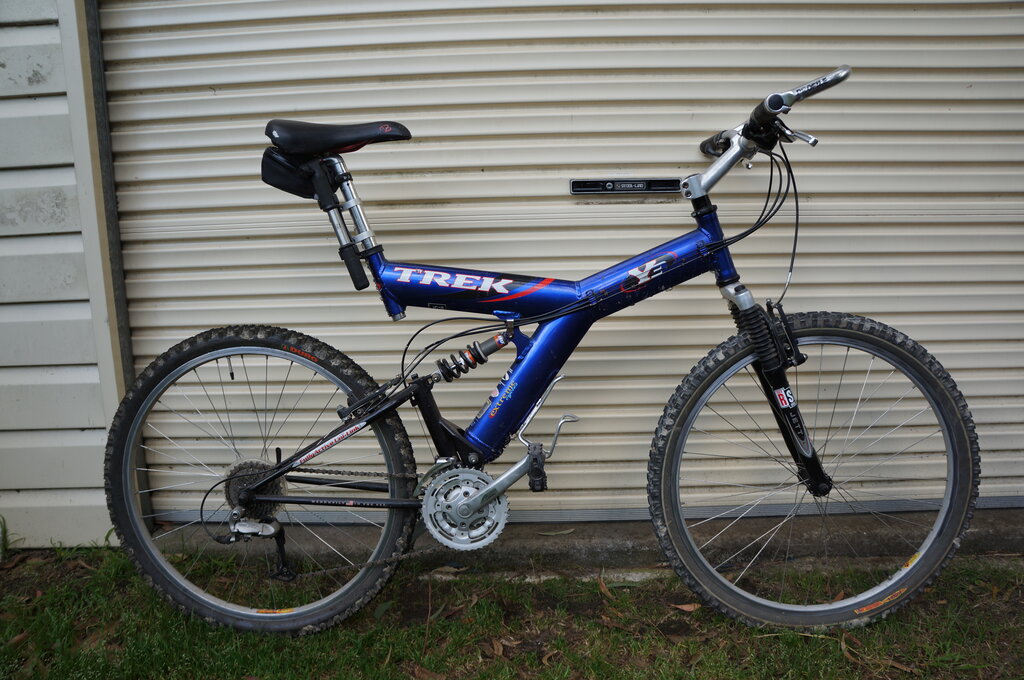 I was alerted to this 1999 Y3 for $150 in Newcastle, from a friend who had seen it on Facebook marketplace. It looked good, and the price was unbeatable, so I contacted the seller to say I was interested, and made the trip to go and get it.
Although I already had a Y3, this was one which I wouldn't be worried about riding all the time. It was a young guy selling it, and one of his relatives who was present said that "it cost a fortune at the time". That's certainly true! Lucky I had got it in time because there had been a lot of interest.
Unlike my other Y3, this one has bar ends. I also fitted a saddle bag, and the original Trek pump mounts and pump. Cosmetically, it is in very good condition. The rear tyre was in a poor state with the rubber cracked. While it was usable, it would undoubtedly blow out at some stage. I replaced it with a "Duro" from a local bike shop. The rear inner tube also needed replacing as it had been pinched when the previous owner had replaced it. The usual lubrication of the shifters was required, since the grease had dried up which prevented the ratchet mechanism working.
It rides exactly like my other Y3 as one would expect. This one, however, I'm not afraid to take it anywhere.
---
Home