1998 Trek Y11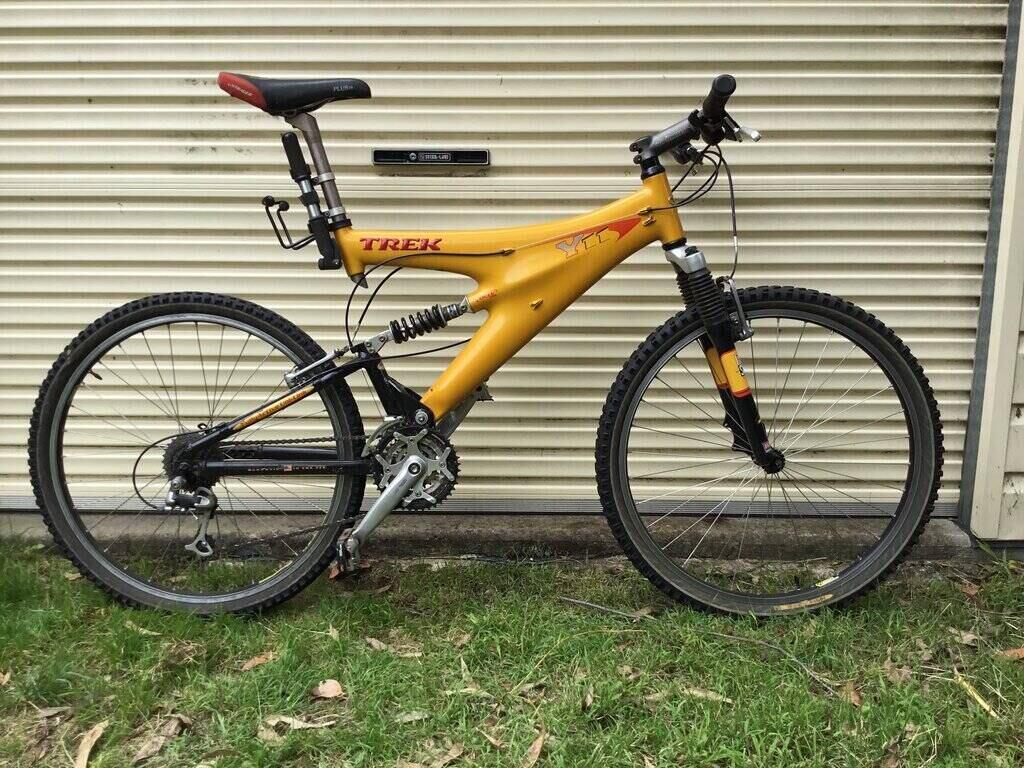 Of my collection of Trek Y bikes, this is the only one I bought in Australia; the others I imported from the U.S. It was purchased off the Australian eBay for $400 in May 2009. It had been advertised once previously with no bids, and when it was advertised a second time, I was the only bidder. Conveniently, I didn't have to travel far to get it since it was only a few suburbs away from my work.
The bike was in excellent original condition, and for a Y bike sold in Australia, I got it for an excellent price.
It's an 18" medium size, and being a 1998 model uses the new frame design. The Y11 is the base model of the OCLV bikes, and is the next grade up from the alloy Y5. Gearing is 24 speed.
---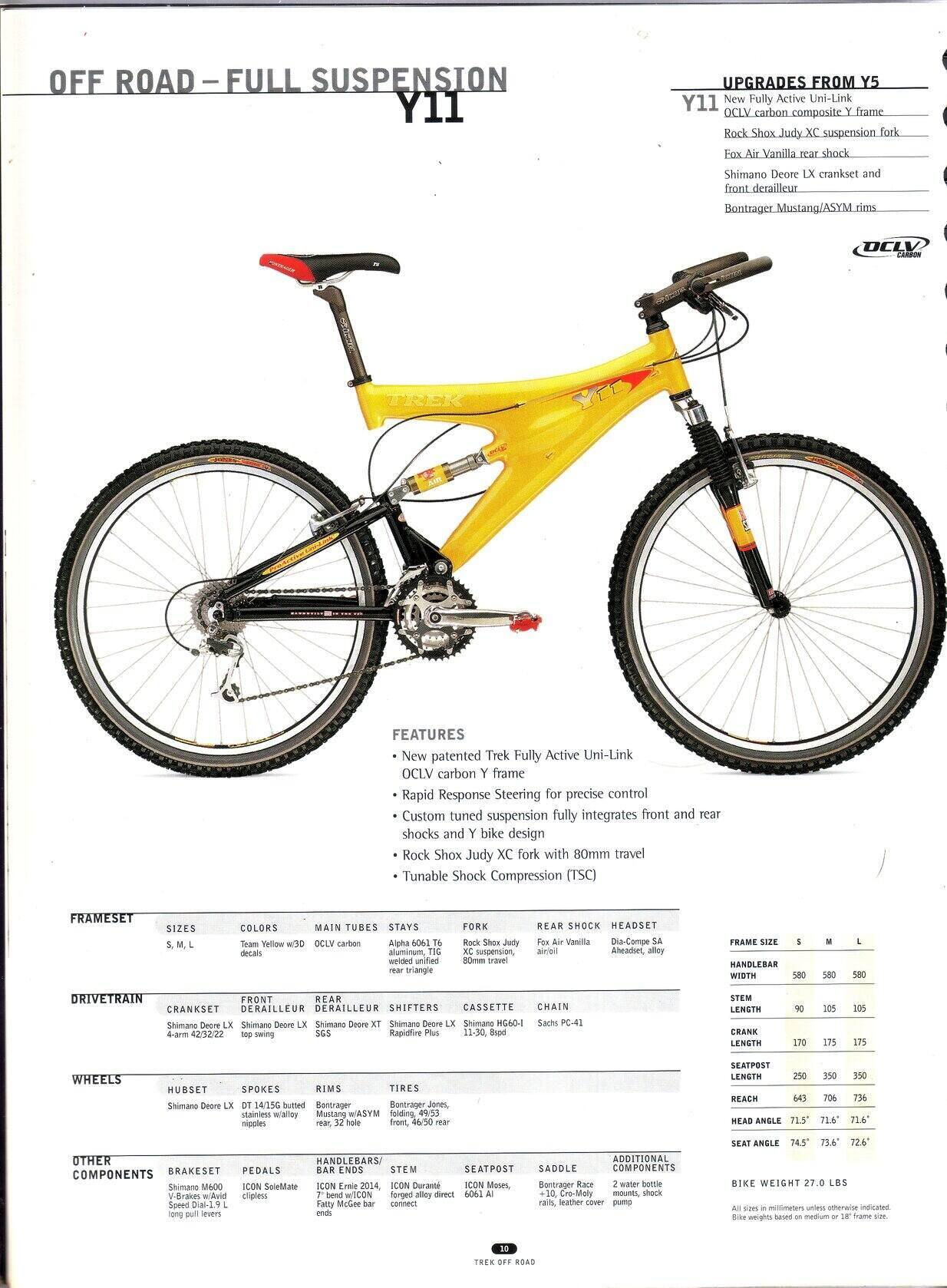 From the 1998 Product Specifications manual.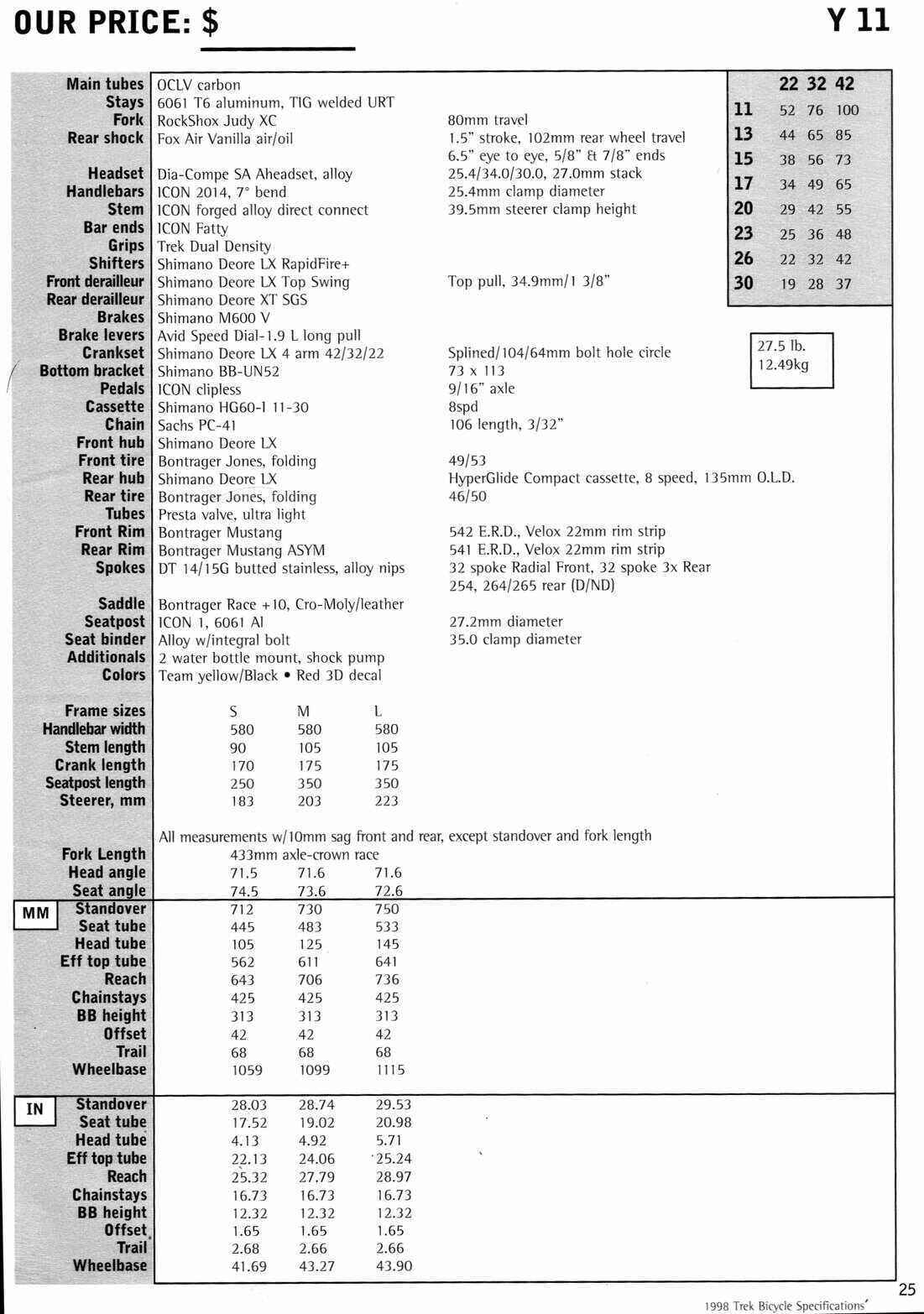 From the 1998 Retail Technical Manual
The bike I have differs from the specs in that the rear shock was replaced by the previous owner with a Fox Vanilla spring type. There are no bar ends fitted. The tyres are the original Bontrager Jones, and the rear one at least is in need of replacement.
I replaced the clipless pedals with Shimano Deore DX cage types (no idea of the model number).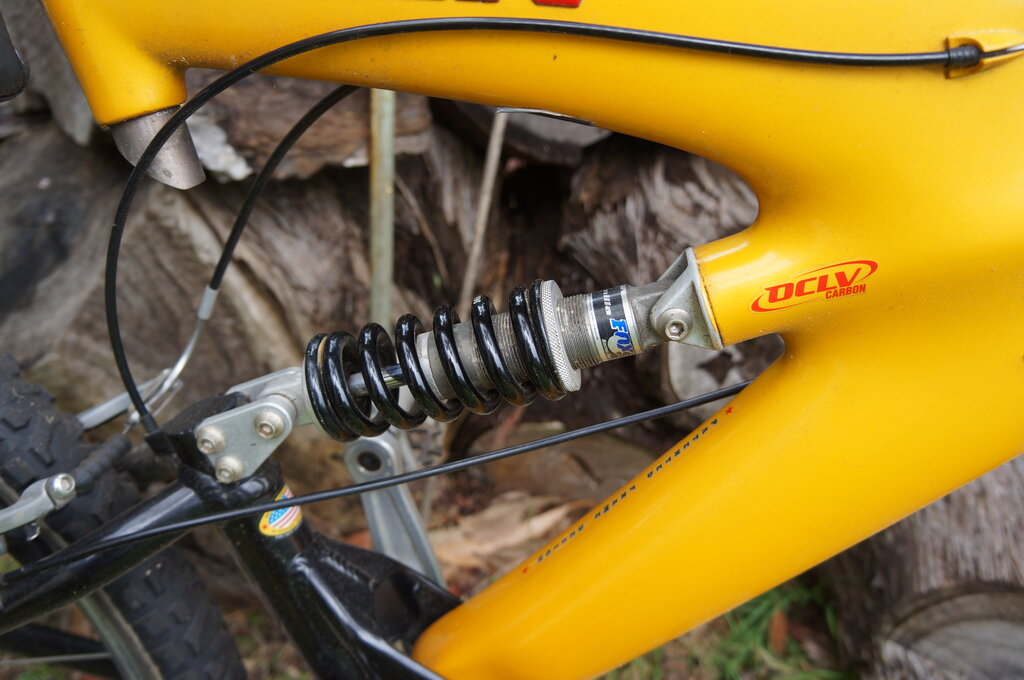 Rear shock is not original.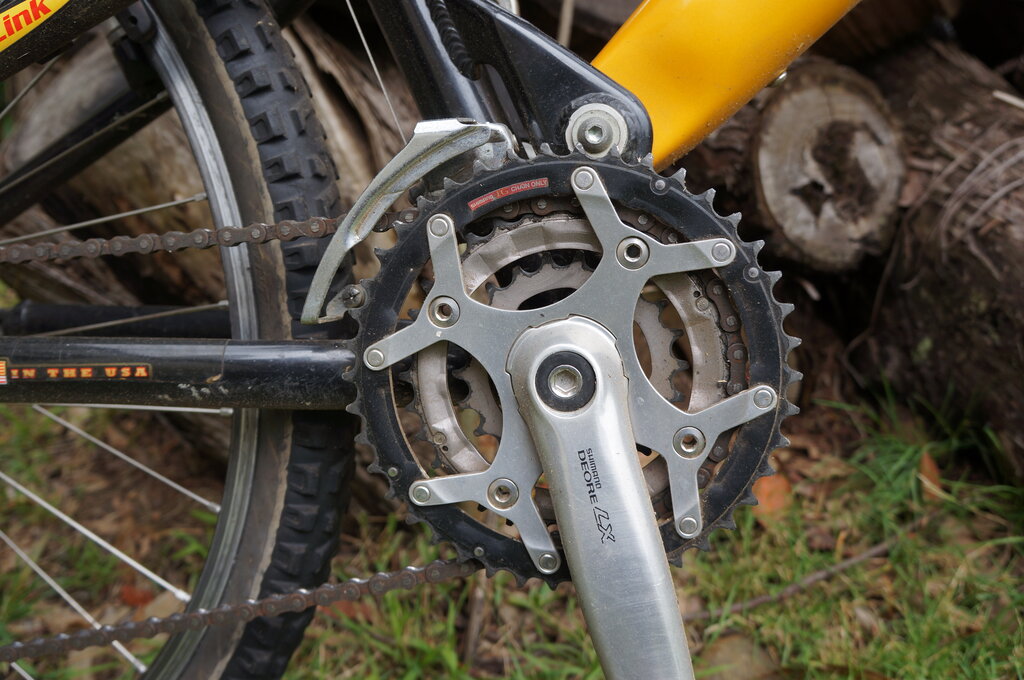 Cranks and chain rings.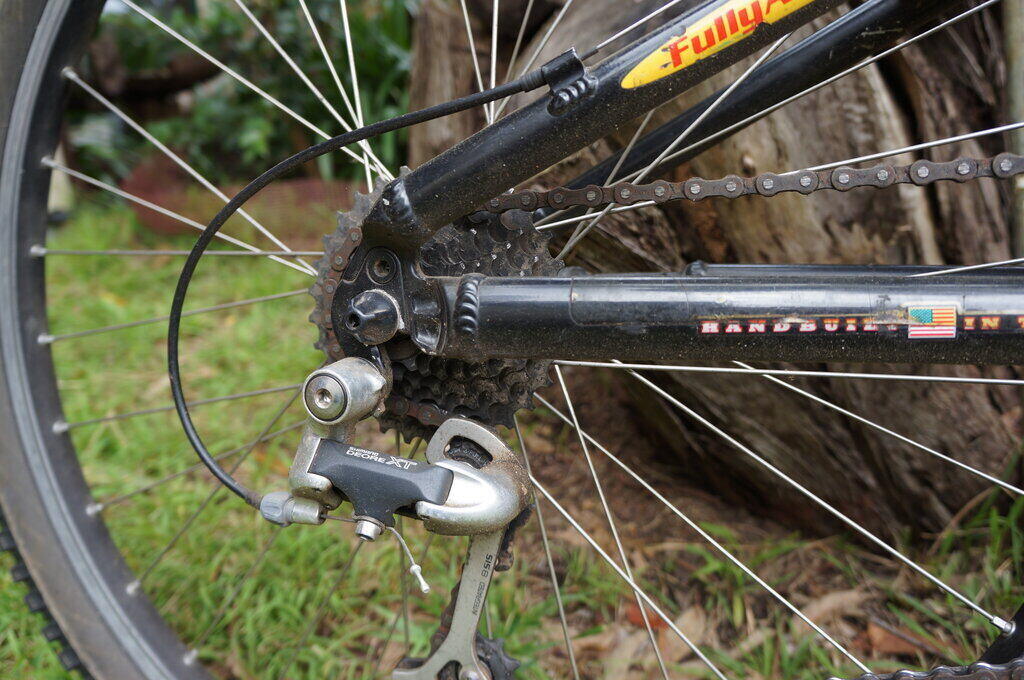 Rear derailleur and cassette.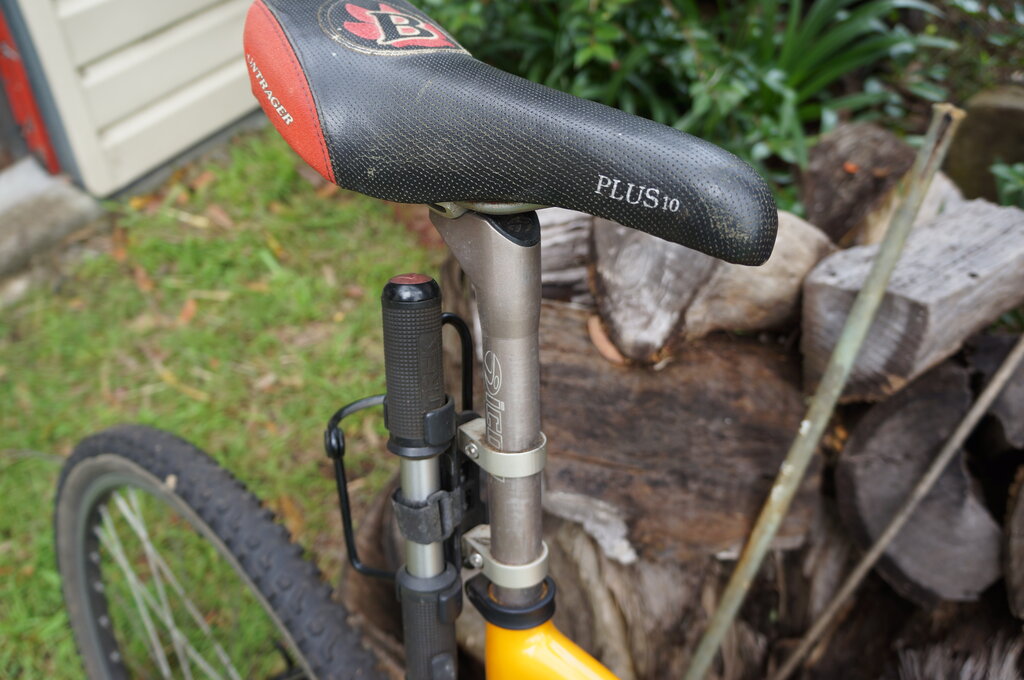 Saddle and seat post. Pump is a period correct Trek.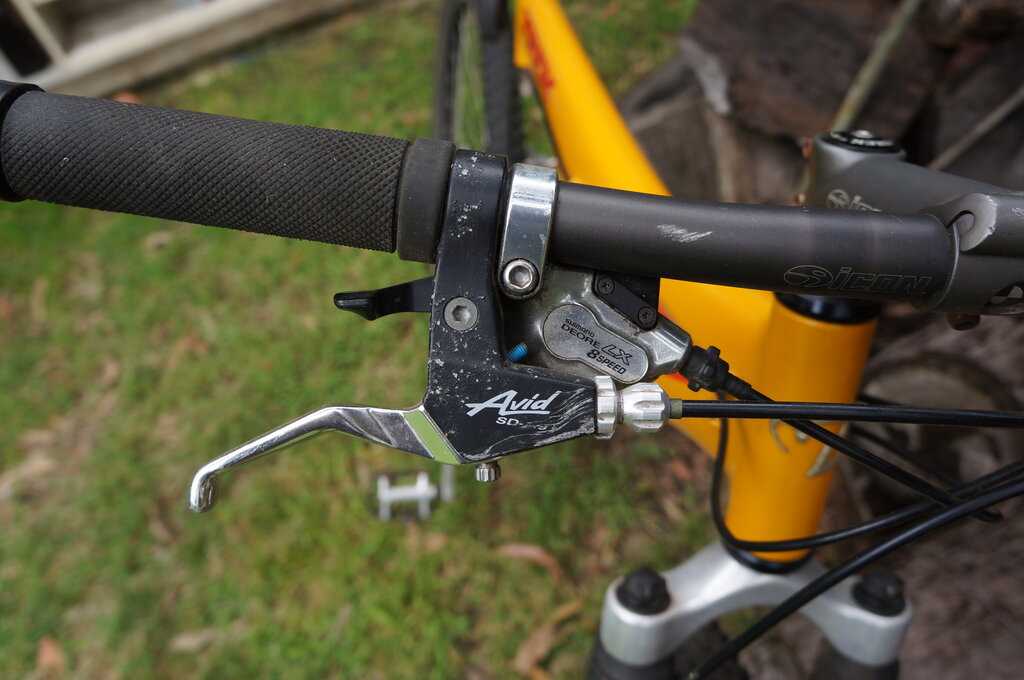 Shifter and brake lever.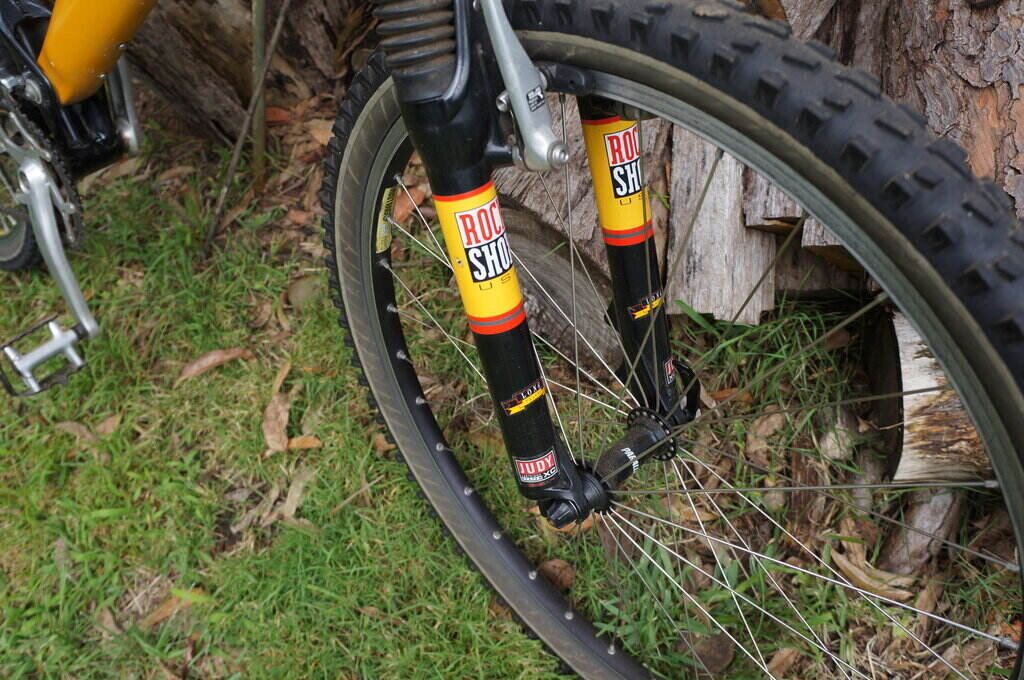 Front shocks.
---
Home